Tackling Internet Marketing
Oct 12th, 2009 | By
admin
| Category:
SEO Training Workshops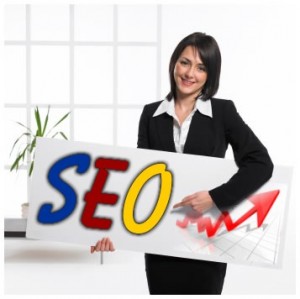 SEO Kickoff Seminar (1 day package 9am – 5pm)
"7 Steps of Successfully Marketing Your Business Online"

"Everything I know I Learned from Google"
Google Eyes – Understanding the Robot
Breaking down the SERPS (Search Engine Results Pages)
Money Keywords vs. Bad Keywords
Finding the Right Keywords
Keyword Tools – A thorough Explanation of Highly Effective Keyword Tools
"Analyzing the Competition" – Everything They Are Doing We Need To Do Better
"Kitchen Table Copy" – Breakdown of Competitors Websites and Offers
"Monetizing the Compitition" – How Much Traffic Is Available
Establishing Our Perfect Client – Understanding Who Our Clients Will Be and What We Need To Offer

Mind-Mapping Your Business – Brain Storming Session To Layout What Options Are Available To Your Business

Creating a Point of Difference – What Makes Your Business Better

Building Your Website – Rough Outline and Sketch
What Problems does your Product Solve
Content Management System
Shopping Cart Integration
Filling Your Website With Content
Creating Content that is desired by your Niche Market
Website Ideas/Application
2 Day Package – SEO Kickoff and SEO Essentials
– Day 1 is the SEO Kickoff, Day 2 is SEO Essentials
SEO Essentials – Becoming the Industry Leader – The Market Expert
SEO Kickoff Review

Building the Brand – Creating the Persona

Getting Your Website Noticed By The Search Engines
Google Caffeine – Introducing Googles New Search Engine and How to Prepare

Tracking Your Progress – Accurate analysis of how successful your campaign is doing.

Building in Sections – Work in Ranges of Pages

Keeping Your Site Out of Trouble.

Anti-Spam Guidelines

Know Your Neighborhood

Email Marketing – Capturing Contacts

Local Search Domination – How to effectively rank for local keywords

Submitting to Directories – Avoiding the wrong and finding the right.

External and Internal Linking Strategies

Google SEO Linking Commands – Making the SERPS do what you want

The Missing SEO Element – Creativity

SEO vs SEM – Left Brain Activity

Group Project – Creativity in Action

Site Reviews – Explain Priority in Action Plan

Alternative High-Powered Strategies to Increase Conversions
3 Day Package – SEO Offense – (Day 1 – SEO Kickoff and Day 2 – SEO Essentials) .
SEO Offense – Competition Domination
Unique Selling Proposition – Knowing what makes a Visitor a Buyer

Advanced Keyword Research – Understanding Search Behaviors and Advanced LSI

Thinking Laterally about Buyers Behavior

Tips for Writing Effective Sales Copy

Blogging For Profits – Content Cash

Trackbacks

Blog Resources

Blog Search Engines – Finding the Conversation

Pinging – Ringing Googles Bell

Social Media Assault – Appealing to the People

Bookmarking – Leaving a Crumb Trail

Flickr – Photo Marketing

Youtube – Using videos to Rank in minutes

Twitter – Tweeting your Brand

Squidoo – Building an empire one lens at a time

Press Releases – Telling the World

Ad Buying

PPC Strategy

Google Analytics – Tracking your website

Google Optimizer –  Split Testing

A/B Testing

Affiliate Marketing – Profiting from others

Biggest Causes of User Failure – Why they don't give you their money

Violating Web Conventions – Don't break user protocol

Duplicate Content Issues

CMS Problems

Outsourcing the Hard stuff
All Three Days will be crammed full of information and handouts.  You will see first hand how to be successful in your online business.  It is usually a mind numbing and exciting 3 days of learning.
Please call: 317.42.MYSEO