Google Sitemap – Images Now Accepted
Apr 8th, 2010 | By
admin
| Category:
featured articles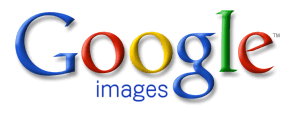 I have been struggling lately in dealing with Google Images.  I have been doing some outside consulting for a major Hollywood Celebrity News site, and almost 60% of their traffic comes from images.  However, Google is very inconsistent with ranking images.
The easiest way to tell Google that you have an image that you want to be listed would have been a Google Sitemap.
However, Google said that they do not accept images in a Google Sitemap…
UNTIL TODAY.
Google Webmasters Central Blog just announced that you CAN use a Sitemaps extension to provide Google with your image information.
Here is an example from Google:
<?xml version="1.0″ encoding="UTF-8″?>
<urlset xmlns="http://www.sitemaps.org/schemas/sitemap/0.9″
xmlns:image="http://www.google.com/schemas/sitemap-image/1.1″>
<url>
<loc>http://example.com/sample.html</loc>
<image:image>
<image:loc>http://example.com/image.jpg</image:loc>
</image:image>
</url>
</urlset>