Google QR Code
Jul 9th, 2010 | By
admin
| Category:
SEO Tips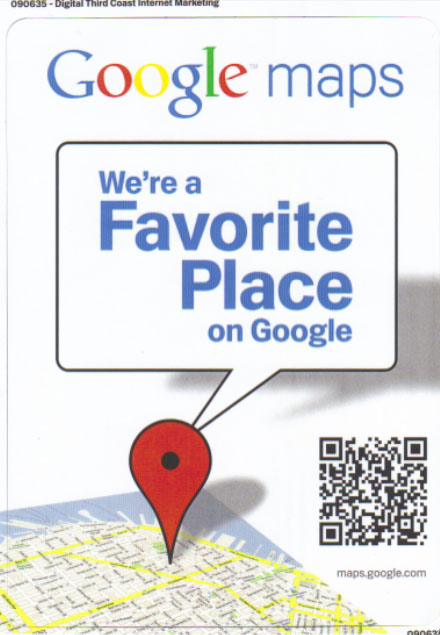 Google has launched a brand new mobile marketing campaign in its Google Places – a "QR Code."
Google is slowly begun sending a QR Code Decal to some 190,000 local businesses across the United States. Google is determining the highest traffic and most clicked Local Place pages for the initial rollout, following with a Full Release. The main reason for the QR Code is so that local businesses can display a unique QR Code on their place page so that people can scan the image with their smart phone and find detailed information about the company.
The store owner can also place the QR Code on their Brick and Mortar Store front so that a customer can scan the printed image and immediately get reviews, comments, coupons and etc for that business. This would combine all the information that can be found in Google places from a mobile phone at the store location.
This raises an important question – "Why would somebody want to know directions, address, phone number, reviews and etc if they are standing outside a business?"
This is a very interesting approach given that fact that this would be a massive undertaking. It is one of the largest QR Based campaigns to ever be launched in the US. QR Codes have become hugely popular in other parts of the world, but have yet to be accepted in the US.
Because of the massive scale of this new marketing campaign, the learning curve with using the QR-codes, and the lack of smart phones that are capable of using this system, it will be interesting to see if Google is able to pull this off.
Right now only the Iphone and Android based phones are capable of using this system.
Google will be needing to provide some extreme tech support and education programs to inform all of the local businesses. However, if anybody can bring the QR Code system live in the US, it would be Google.