Google Local SEO Tips
Jul 6th, 2010 | By
admin
| Category:
SEO Tips
Currently in the United States there are 29.6 million small businesses. (SCORE). 63% of all people and local people use the Internet to find information about local companies and 82% use search engines (Webvisible & Nielsen).  This rising trend makes it extremely important to rank well in the local search.
Below you will find some helpful tips that will guarantee a successful listing.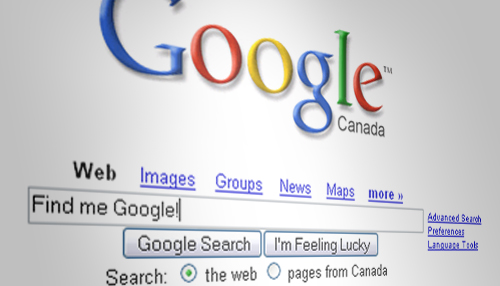 1. Claim your profile.
Make sure that you log into  Google Places, Bing Local and Yahoo Local and verify your local business listings.  This will require either a phone or mail verification of your address.
2. Enter as much information on your business as possible
The local sites listing services like to provide their users with as much information about your business as possible.   By uploading pictures and linking into Youtube videos will give your listing the extra push to help your listing succeed.
3. Citations.
This is not the type of citation that you get from your local police officer.  These citations are "testimonies" from other websites.  When other websites have reviews or information on your business, Google will locate these listings and if they are of value they will be included in your Local Business Listings.  This provides and excellent SEO advantage.  Localeze, infoUSA, YellowPages, Yelp and etc are great examples.
4. Reviews.
The more reviews that you have with your listings will provide for a better experience for your visitors.  They can quickly see how other clients have viewed your business.  This also will help your SEO listings
5. Bad reviews won't kill you.
If you do happen to get a bad review, the best way to deal with it is to make sure that your good reviews out way the bad.  If it is extremely terrible, you will have to bury it with good reviews.
6. Add local phone number.
IMPORTANT:  Make sure the phone number that you use for your local listing is the same area code of the town that your business is listed.  An 800# will hurt your listing.
7. Mailing Address
Your mailing address should be visible on each page of your website.  The footer is a great place to include this information.  On your Company Info page include your entire Address and contact information.
8. Keyword Research
Ask yourself the question: "How would I search for my business if I was looking for your service?"
Think about the different ways people approach your services.  Plumber – Plumbing – Plumbers – Local Plumber – Cleveland Plumber and etc.
Always think like your potential clients.
Local search is a unique system.  Your SEO strategies will have to be tailored for the Google Local algorithm.  You can take steps that will guarantee a position in the 7 pack if you do the proper SEO.  For more information please email me at david@indianapolisseotraining.com.