Google Adds Company Brand Logos to Locations on Google Maps
Sep 2nd, 2010 | By
admin
| Category:
SEO Tips
Google just announced a brand new feature for its Google Maps in the US. This new feature will allow Branded businesses to include paid map icons that will appear on the map automatically.
You will be able to zoom in to areas of personal interest on Google maps, and you will be able to recognize name brand companies by their logo. These logos will appear directly over the exact map location of the business address. These color icons will appear beside the already appearing icons but these will be unique in color and will be clickable. Both large and small businesses can claim their listings and update their business information. However, only businesses with multiple locations and brand recognition will be able to include a logo.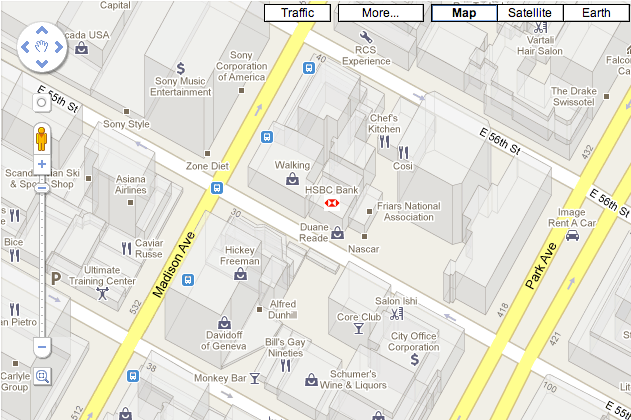 This will allow users to look over a neighborhood and immediately recognize major shopping centers, grocery stores or big brand businesses without actually looking for that business. Somebody moving into a neighborhood can immediately check the distances to their favorite locations without spending hours searching for them one by one.
Currently advertisers will pay to have their logos appear on the map, but this feature is only available in limited beta to companies in the U.S. that have multiple locations and recognized brand. Look for Google to expand these features in the future.